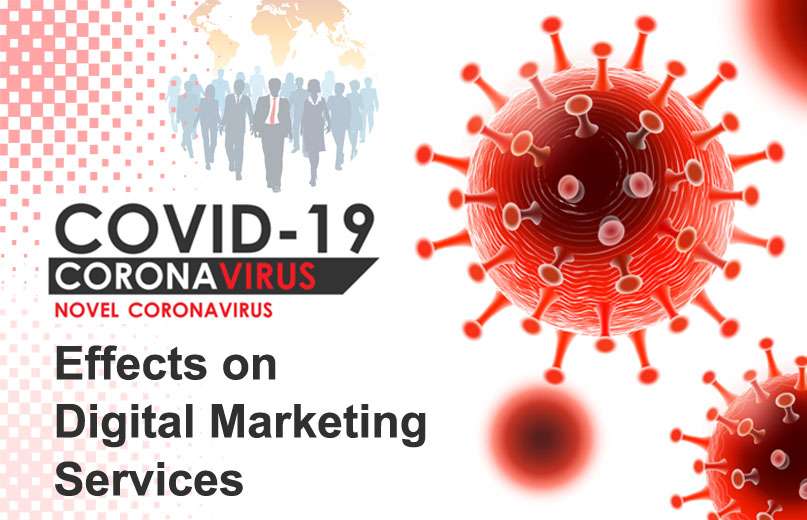 Effects of Covid-19 on Digital Marketing Services
The inherently fast-paced and diverse ways of digital marketing make it possible both before and after the pandemic era for new-age business ads. However, as per analysis, the demands before and after the pandemic for different consumers and individual business strategies will remain constant.
This article explores how the post-pandemic era of digital marketing can be much more effective and how it will aid in the crisis management process.
Most companies suffered a serious downturn during the initial spark of the pandemic at the beginning of the year 2020 as everyday life came to a standstill. Work from home became a new normal, and people began to transfer their business to the internet. We have seen in all these months how the brick and mortar companies have made their presence online and created much more revenue than before.
It is possible to see the whole idea of digital marketing reconceptualized during the pandemic era. Now that all is increasingly being normalized, by implementing the top digital marketing strategies in their sector, we can see how companies earn good revenue.
Our experts in the field of performance marketing take care of your sales. We find the channels of your target group for you. We work data-driven – and successfully for numerous customers. Clear goals, the measurability of success and orientation towards the user are always important to us. Regardless of whether Google Ads, SEO optimizations, special campaigns or social ads: With our performance expertise we can also increase your sales!
Don't wait more! Get your website to the top of search engine results with SEO!? Check out our affordable web design packages. Just fill your requirements. Guaranteed results. To talk with one of our experts, you can contact us online or call us 07462852636 today!